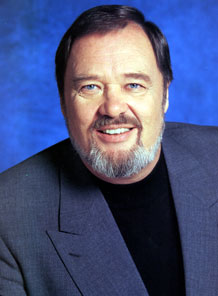 David Clayton-Thomas and Blood, Sweat & Tears
In the spring of 1962, David Henry Thomsett walked out of Millbrook Reformatory with twenty dollars and a battered old guitar, and he never looked back. He was twenty-one and had been in and out of such institutions since age fifteen. As a homeless young runaway, he had been jailed a half-dozen times for vagrancy, parole violations, petty theft. While other teenagers in suburban Toronto were attending high school proms, David was a street kid, a loner, sleeping in parked cars, stealing food and clothing, learning how to survive and fight behind bars. He might have been trapped in the endless cycle of recidivism but for that old guitar. It had been left behind by an outgoing inmate, and David claimed it. He began to learn to play, practicing alone, late into the night, and for the first time in his life he had a dream, a plan for the future.
He left Millbrook tough and determined, vowing never to return. He came to Toronto, to Yonge Street, a rough, brawling strip filled with sex shops and bars, hookers and hustlers of every kind. Rythym and Blues was the music of choice on "the strip". It migrated up from Chicago and Detroit and was adopted by the musician of Toronto. The king of "the strip" was Ronnie Hawkins. The Arkansas-born rocker and his band "The Hawks" ruled Yonge Street. David would hang around the clubs just for a chance to sit in with "The Hawks" or to sing the blues with Robbie Robertson and Levon Helm. Soon he was leading bands of his own, "The Shays" and "The Bossmen". To put some distance between his new life and his past, he changed his name to David Clayton-Thomas and soon began to attract attention in the fledgling Canadian music industry.
His first venture into the recording studio produced "Boom Boom", a john lee Hooker blues which rose to number one locally. He then wrote "Walk That Walk" and "Brainwashed". Both rocketed to number one nationally. A top selling album, numerous TV Appearances, and hundreds of club and concert dates followed, and David Clayton-Thomas was known across Canada. Paul Anka, Canada's biggest international star, invited David to New York to guest on NBC's "Hullabaloo". After this nationally televised appearance. David returned to Toronto. But New York had changed him forever. He took his band out of the lucrative bars on "the strip" and into the coffee houses of Yorkville, hangout for the artists, writers, and musicians of the Bohemian set. The money was lean, but here David could play alongside the great blues men he worshipped: John Lee hooker, Ligntnin' Sam Hopkins, Son house, Muddy Waters, Willie Dixon, Sonny Terry, and Brownie MaGee.
His band soon drifted away. There was simply not enough money on Yorkville to support them. But David hung in, doggedly playing for whoever would listen, learning the music from the masters. John Lee Hooker took the young singer-guitarist into his band, and when he came to new York to play a Greenwich Club, David came with him. When that gig ran out, Hooker left for Europe and David stayed on in the Village.
It was 1967, and the Village was a hotbed of creative activity. David roomed with other hungry young musicians, playing for pizza money, hanging out in all-night cafes, arguing music, politics and philosophy with the young activist firebrands of the era, sharing gigs with Richie Havens, James Taylor, and Jimi Hendrix, playing "basket houses" (play a few songs and pass the basket). Scuffling to survive was nothing new to David.
Word got around about the white blues singer from Canada who sang and played with such conviction. Genuine stars began to show up where he played. One night folksinger Judy Collins dropped in and was deeply moved by the intensity of the young man's music. She told her friend Bobby Colomby about the experience, and the next night they returned together. (Bobby was trying to hold together his faltering band "Blood, Sweat, & Tears". Even though the band's first album, "Child is Father to the Man", had just been released. The band was already torn by infighting over direction and leadership. Singer Al Kooper and several founding members had already left.) BS&T's drummer was stunned by what he heard that night. He immediately asked the young Canadian blues singer to help reorganize his failing bad, and an American musical institution was born.